For years and years, the word temporary has been paired with Refugee Camps. However, how correct is this pairing when the average stay in refugee camps in protracted situations can go up on average to almost 17 years?! This app is designed as the call to action for the Temporary Years exhibition.
The poor pairing of the words - temporary and refugee camps - resulted in temporary solutions to problems in camps for many years. However, for sometime now, many designers and innovators have been working on sustainable solutions for this huge global problem. in support to their amazing efforts, I designed a platform  that combines all of these amazing project in one place for people to have a quick and easy access to them. This platform aims to first educate about problems in refugee camps, and share the sustainable solutions designed to solve these problems. Second, to create a space where you can take action by donating, volunteering, or to simply  sharing ideas and supporting the community. 
​​​​​​​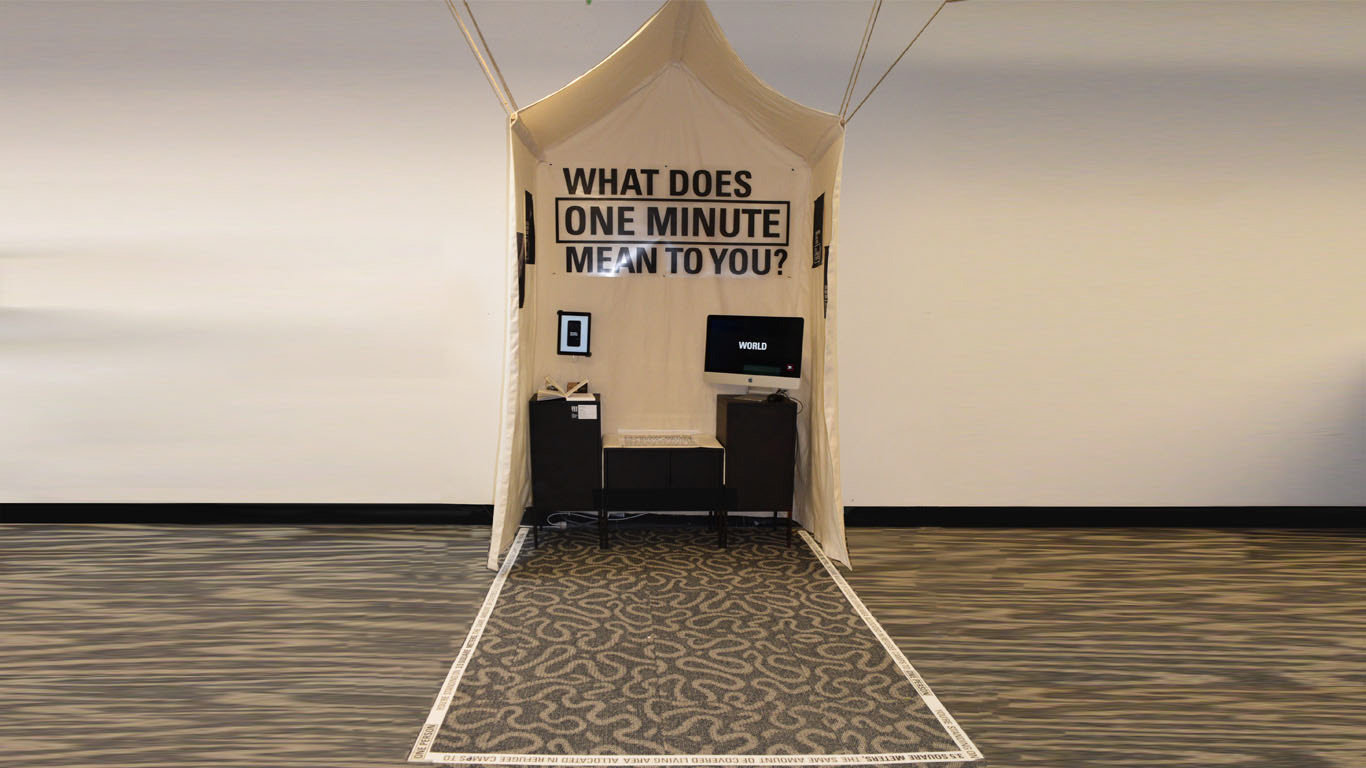 The first user of this app is someone who is interested in supporting sustainability in Refugee Camps, but would rather not to sign up for the app. In this journey, the user can have access to statistics and educational materials, browse through the projects, and make donations. The only restriction they will have is tracking their donations, and applying for volunteering or work opportunities.
Sign up, connect, and donate
The second user of this app is someone who is interested in becoming part of this community, and would like to sign up and create a profile. In this journey, the user will have full access to all the services provided.