as a second part for Temporary Years exhibition, this app is the suggested solution to take an action towards sustainability in Refugee Camps. 
When I was researching sustainable responses innovators are coming up with for refugee camps, I was so fascinated by the number of projects and the great ideas being generated all across the world. However, I also was saddened to read that many of these projects are not making their end goals, or are being shut down early due to the lack of financial support. At this point, I decided not to try to come up with a new project, but to continue raising awareness. However, this time by designing an app to support these innovators by creating a platform for all sustainable projects to allow exposure and easy access to as many projects as possible in one platform.
I started by not only thinking of the user of the app, but also on how this app will play a role in raising awareness as part of Temporary Years exhibition. Therefore, I wanted the app to play an educational role, and raise awareness, as well as playing a role in creating a community of innovators and supporters.
The first user of this app will be someone who is interested in supporting sustainability in Refugee Camps, but would rather not to sign up for the app. In this journey, the user can have access to all the statistics and educational materials, browse through the projects, and make donations. The only restriction they will have is tracking their donations, applying for volunteering or work opportunities.
The Second user of this app will be someone who is interested in becoming part of this community, and would like to sign up and create a profile. In this journey, the user will have full access to all the services provided.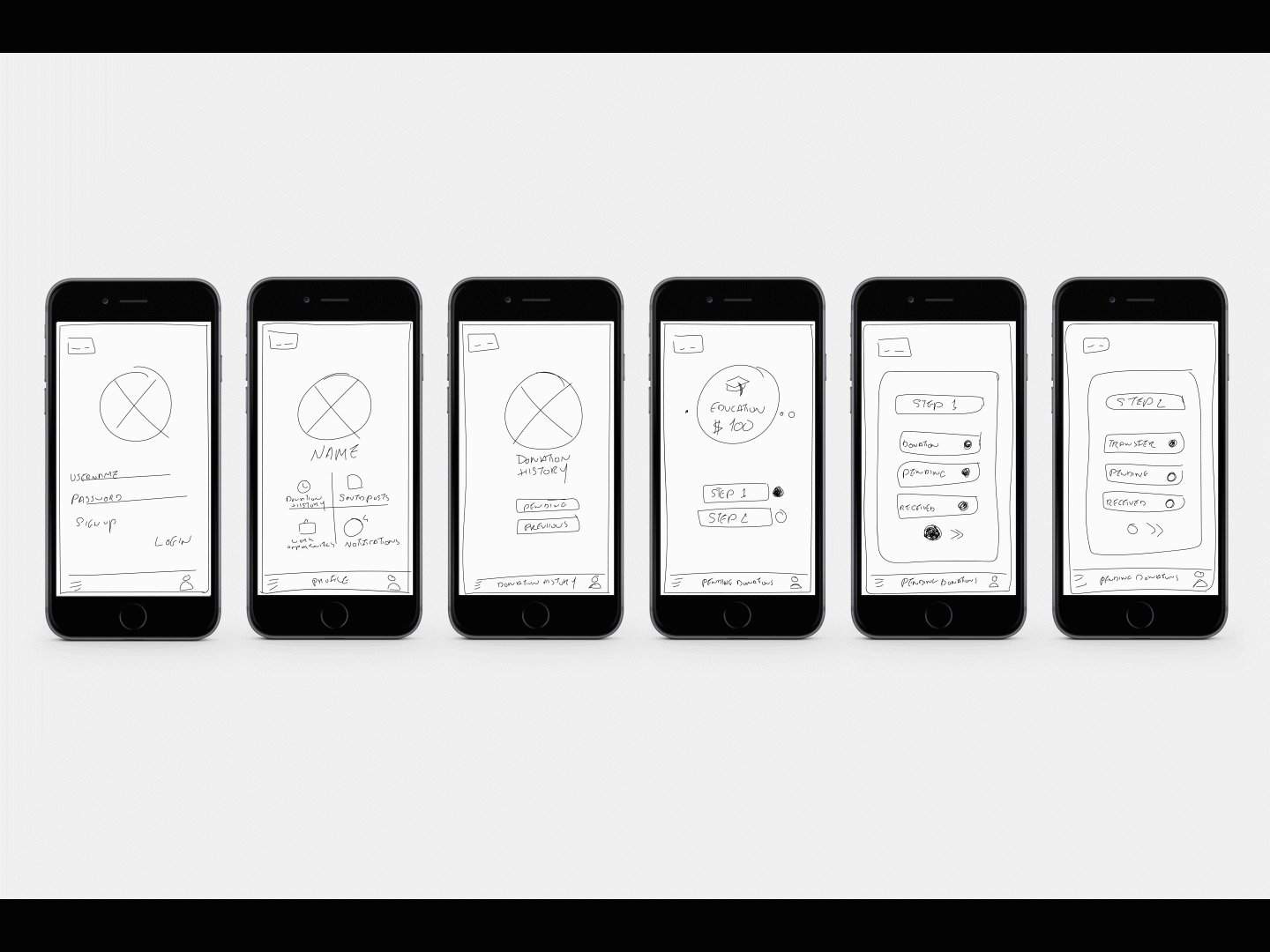 The following is an animation of the full app design, and the journey you can take in it when signing up and creating a profile.